Mercedes Fault Codes
Welcome to MercedesFaultCodes.com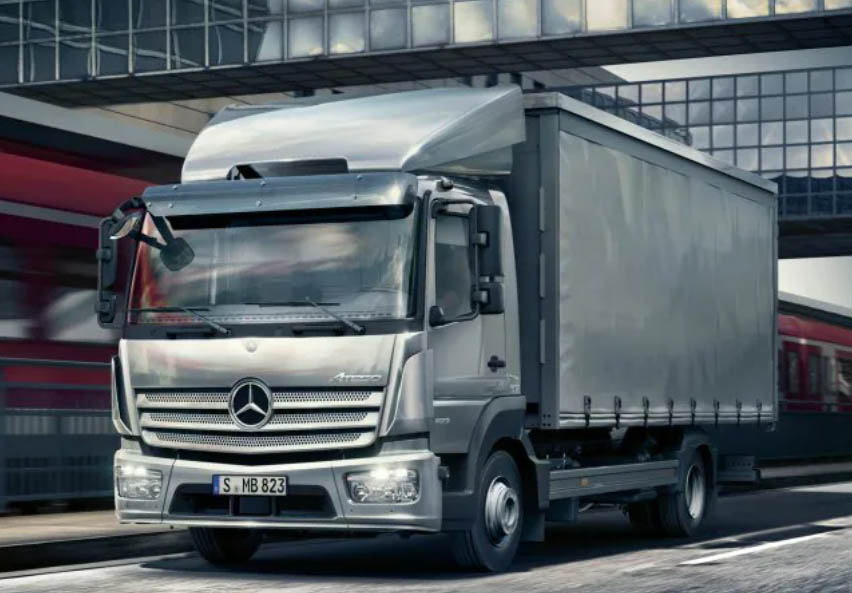 All of the mercedes fault code information points to the root cause of your Mercedes truck/car issues and guides us to the right repairs with finding suitable way to fix.
Thanks to the error codes recorded by your onboard computer, our trained technicians can quickly determine what is wrong. When you bring your vehicle to us, we start by hooking our diagnostic equipment up to your ODB-II port and reading all registered error codes. While all automakers use a common language for error codes, each one has specific definitions.
If you're having trouble with your Mercedes truck, you've come to the right place. Here at MercedesFaultCodes.com, we have a team of experts who are dedicated to helping our customers get their trucks back on the road as soon as possible. We work with all types of Mercedes vehicles, so if you're looking for help with your vehicle, give us a call today!
If you've got a Mercedes bus that's not running like it should be, then this is the place for you. Our team of experts is here to help you with any issues that may be affecting your bus. Whether it's engine problems or electrical issues, we have the tools and experience needed to get your bus back on the road again as soon as possible.
Mercedes Fault Check Process For Cars,Buses And Trucks
One of the most common faults that Mercedes cars and trucks experience is with their electrical systems. Electrical faults can result in issues with the car's battery, alternator, or starter motor. Symptoms of an electrical fault may include the car not starting, the battery running down quickly, or dashboard warning lights coming on.
Another issue that can affect Mercedes cars and trucks is with their air suspension system. The air suspension system is designed to provide a smooth and comfortable ride, but it can be prone to failure, particularly on older models. Common symptoms of an air suspension fault include the car sitting lower than usual, uneven tire wear, and a bouncy ride.
Mercedes cars and trucks are also known to experience problems with their transmission. Transmission faults can lead to issues with shifting gears or a complete failure of the transmission. Signs of a transmission problem may include slipping gears, jerky shifting, or strange noises coming from the transmission.
Mercedes-Benz Trucks
If your Check engine light is on you may have a serious problem with your Mercedes truck. Scan the code and find the meaning of the code from below to determine what the code says and you can do it yourself with the fix ways posted in our website.
LPO
O317
O321
O322
O326
O302
O303
O305
O305G
O307
O309
O321
O340
O352
O355
O362
O364
O365
O370R
O370RS
O370RSD
O371U
O371UP
O371UL
O371R
O371RS
O371RSL
O371RSE
O371RSD
O400UP
O400UPA
O400R
O400RS
O400RSL
O400RSE
O400RSD
O404
O405
O405G
O405N
O405GN
O405N2
O405GN2
O405NH
O407
O408
Conecto O345
Tourismo O350
Tourino O510
Cito O520
Citaro O530
Integro O550
Intouro O560
Travego O580
SHD
OC500RF
O500RF
OC500 Touro
OC500LE
O500LE
OC500LF
O500 M
O500 MA
O500 UDA
O500 R
O500 RS
O500 RSD
O500 RSDD
O500 U
O500 UA
O500 UDA
OF
OH
CBC 1725
CBC 1726
IBC 1830
IBC 1833
IBC 1836
IBC 2436
IBC 2442
Tourrider
Mercedes Module Engine Fault Codes
Mercedes truck faults can be caused by many things, including a faulty fuel pump, a bad ECU, or other problems with the engine.
If you're experiencing Mercedes truck faults, it's important to stay calm and contact your local dealership as soon as possible.
Common Mercedes Problems :
Suspension and steering components
Once you reach the 60k mile mark, certain parts that are essential to a functional suspension system can start to fail. These include ball joints, tie rods, control arm bushings, and sway bar links. This can lead to a misaligned steering wheel.
Gear shifter stuck in park
A minor but inconvenient problem, you may experience difficulty while trying to move the gear shift from park mode. This is due to a bad selector module, and typically only occurs with Mercedes-Benz E and S class models.
Problems with starting the engine
These cars are notorious for problems with the crankshaft position sensor. A faulty one will not send the TDC (Top Dead Center) signal to the car's engine, which leads to longer cranking time because the engine cannot be started.
Oil pressure switch malfunction
If you start to notice small issues such as a continuous check engine light or failure of O2 sensors, it's likely because the oil pressure switch is leaking. This is especially common in models with a V12 engine.
Engine and transmission mounts
Mercedes engine mounts made of rubber are prone to collapse; when this happens you will start to feel the vibration of the engine, causing the passenger side, the steering wheel, or your dashboard to shake. When you reach 80k miles, make sure you have these serviced.